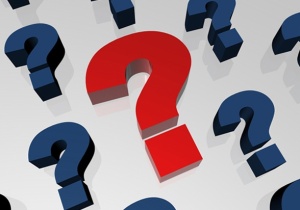 Mark takes pride in not knowing about sports and music (he refutes this claim), so what better way for him to prove he knows absolutely nothing about sports and music than to take a super quiz. Cline came up with 20 general knowledge questions about sports and music. Did Mark fail or will he surprise us all and get them all right?  Listen tot his edition of the podcast and find out!
Play Along at Home:
1. What Sport Does Colin Kaepernick Play?
2. What band released an album Titles Houses Of Holy?
3. The Dallas Mavericks play which sport?
4. Jerry Jones owns what professional football team?
5. The Rock n' Roll Hall Of Fame Is located In What city?
6. Eddie Vedder is the lead singer of this band.
7. Name all three Pittsburgh Professional sports teams.
8. What is the Beatles Home Town?
9. Mark McGwire played what professional sport?
10. Name The Los Angeles Hockey Team?
11. Who is the drummer Of Metallica?
12. Which team won the Super Bowl in February of 2014?
13. This artist was assassinated on December 8th, 1980 in New York City.
14. What team did Refrigerator Perry Play on?
15. What do most people consider to be Whitney Houston's biggest hit?
16. Who sings the lines "I can feel it coming in the air tonight" in one of his more popular songs?
17. Debbie Harry is often called by the name of her former band? What was the name of this band?
18. What two NFL teams share a stadium?
19. Peyton Manning plays for what NFL team?
20. Which of the following musicians is now dead?
Keith Moon, Jimmy Page, Prince or Mick Fleetwood?
Podcast (shutupandwatchthemovie): Play in new window | Download
Subscribe: Apple Podcasts | Android | RSS